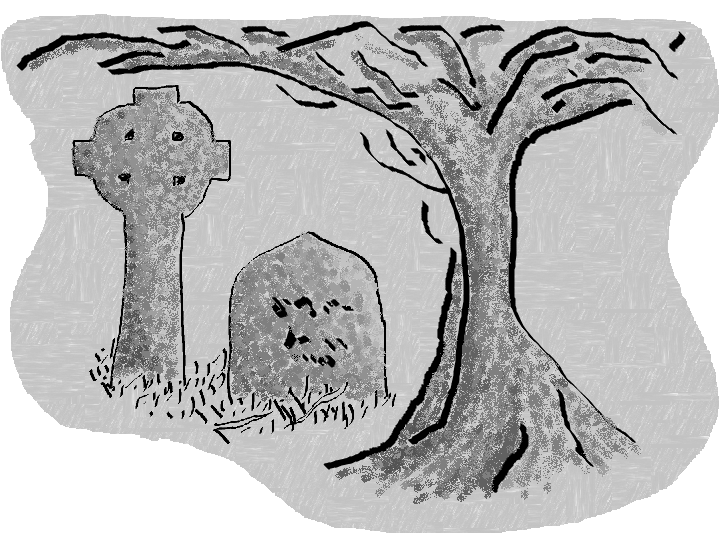 Incidents from Tilebury's History
Dr Harriet Longstepp
1 February
Tilebury's Restoration Play.
Thank you to all the visitors to the little museum who have been along to see me since I finally managed to bash the mess I inherited into some shape and opened the doors again. I can promise everyone (including the lady who dropped in yesterday) that there will definitely not be a large dog hanging around the place in future. I know that under former management many of us came to think that the dog alone minded the museum more often than any living person.
I would like to use this month's issue to recap (with a few additions I have been able to discover from my sources) a story one of my visitors put me onto last week. The story of the lost Restoration Play of Tilebury!
The restoration started in 1660 and in those days Tilebury was a major centre of population and local political influence. The Village returned an MP until the Reform Acts and a Tilebury Burgess had attended parliaments from the 1420s.
Tilebury had been on the King's side in the civil war and had refused to send its Burgess to any of the Long, Short, Barebones or Rump parliaments. Consequently, when the Monarchy was restored it was the first to celebrate.
One of the ways that celebration was expressed was through the writing and performing of a special play in praise of the King (Charles II). And here is one of the most extraordinary things - the Play was written by a local lady! In days when only a handful of educated women existed and few could write or read, a tailor's wife Bridget (variously Taylor, Tantor and Taddock) wrote three whole acts which were duly performed by the most notable men of the village.
The play was put on when the king's herald visited the village in May 1660 to formally announce that the coronation had taken place. It was staged on the village green and featured twenty foot high scenes made of painted planks. It is said to have been performed fully from memory and to have taken almost two hours. Unfortunately no copies of the script remain from those days and, of course, there is no home-movie.
Bridget Tantor (I'm going to call her that) seemed to have a great deal of influence and was widely loved for bringing the community together. She seems to have had an amazing power to defuse arguments and convince everyone of her point of view.
One example of her powers of persuasion is that the play is said to have included a scene with fourteen nymphs representing nature itself dancing a joyful dance around a live bonfire and strewing flowers.
So what?
Well: They were all men (women were not allowed to act in plays), all were made up and wearing ladies' wigs and all were entirely naked. One wonders where her fourteen volunteers came from.
I am sure there has never been a better evening of innocent entertainment on our village green (except perhaps the Wassail - Ed). We can only imagine what it was like and wish a script had survived.
Articles from other months are linked from the side bar.
Please address all communications for the attention of The Editor, The Mews Office, Market street.
We have a box at the post office for ideas and notes.