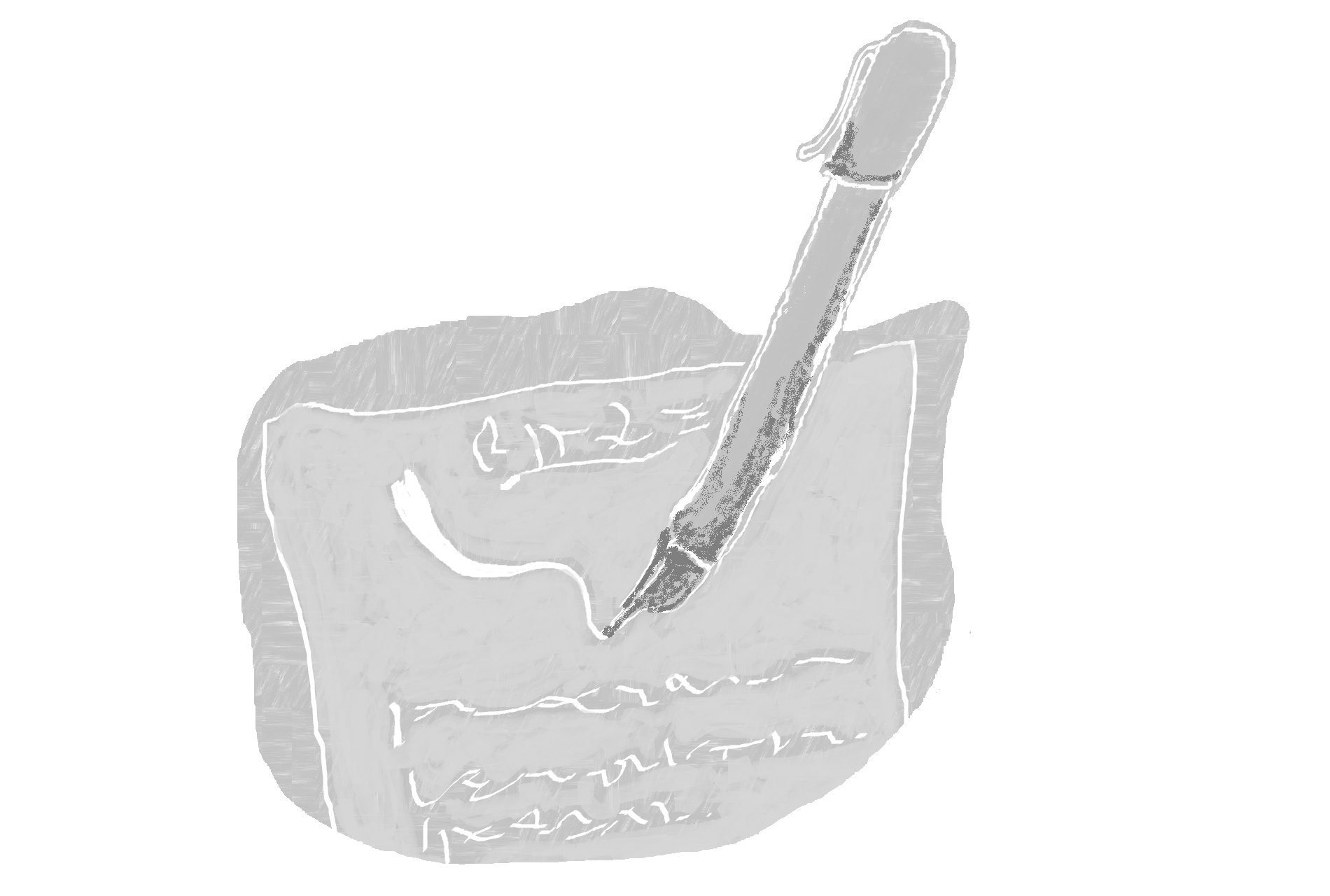 Letters
Editor: F Lennier. BA (hons) (Mrs)
1 June
Harbinger
21 May (by hand - manuscript has been transcribed by the editor)
[no salution]
Verry angry and furrius. Stopid woman with history artcile like I takes + shows her naming hole an she can't lisen anything I says to her. So verry angrie
didn't even say that hole for girls, left overnight first time in moon and come out woman with woman name. What it all about there. Don't do it any more may be why girls so confused and fightin each other like with agny ant and silly events girl.
but she do say about that man A drew his name letter in the wall with his lady friend - shouldn't have be there 'cos he's a man. An now that events girl's talking about him having two ladies .
Also, just see a odd snake in the old cops. People be careful Ophiuchus.
Megan
---
To the editor
22 May (by email)
Dear Fran,
I'm sorry but I have to write in about this because I think it is a conflict or cheating or something. I'm writing about that offer for the photo-shoot with Fem-perk. I am quite disgusted that 'Aunt Ali' has accepted the offer, when in the first place she advertised her own achievement in her own column by pretending to be someone else.
That is just not on. Lots of people would love to make some money on the side endorsing products (which incidentally taste like someone's dissolved a bag of sugar in a washing up liquid bottle). She shouldn't be allowed to use her column and the village newsletter to advertise herself. It's outrageous. (Not to mention allowing the green party to advertise themselves!)
The way she has done this is also very conceited. I don't normally agree with Fiona Davies, but this is pretty off in my view.
Yours faithfully
Anonymous
---
The Editor, Tilebury 'Harbinger'
27 May (by Post)
Dear Madam,
We represent Miss Doreen Davies and Mrs Camilla Corkerham. We have been instructed to write to you as Editor and therefore, ex officio, chairman of the board of Trustees of the Tilebury Newspaper Trust.
This letter constitutes a Formal Notice of a meeting of the contributors to appoint new trustees of the Tilebury Newspaper Trust. Our clients have informed us that there is currently no Board of Trustees. This is contrary to the requirements of the trust as set out in the Trust Deed attached (which was provided to us from the records kept at the local historical museum).
According to the Deed, any regular contributor to the newspaper may convene an extraordinary general meeting on two months' notice at which, if there is no quorum of trustees, new trustees can be appointed. Mrs Corkerham is a regular contributor with her own column (known as 'Countryfile') and as such is entitled to give such notice. This Letter is sent on her behalf.
We request that the extraordinary general meeting be held at 6pm on 29 July in the main room of the New Inn, Tilebury. Mrs Corkerham has requested that the following items be placed on the agenda:
Appointment of sufficent new Trustees to constitute the quorum of three (as you are currently the only Trustee this will involve the appointment of two new Trustees);
A meeting of the new Trustees to confirm (ratify) the current appointment of editor or appoint a new editor;
According to the deed, any resident of Tilebury may stand to be a Trustee. Please take this as confirmation from each of our clients (Miss D. Davies and Mrs Corkerham) that they wish to stand as trustees.
Please confirm receipt and that the general meeting will be duly arranged.
Yours faithfully
Morton Flix LLP (Solicitors)
---
Articles from other months are linked from the side bar.
Please address all communications for the attention of The Editor, The Mews Office, Market street.
We have a box at the post office for ideas and notes.