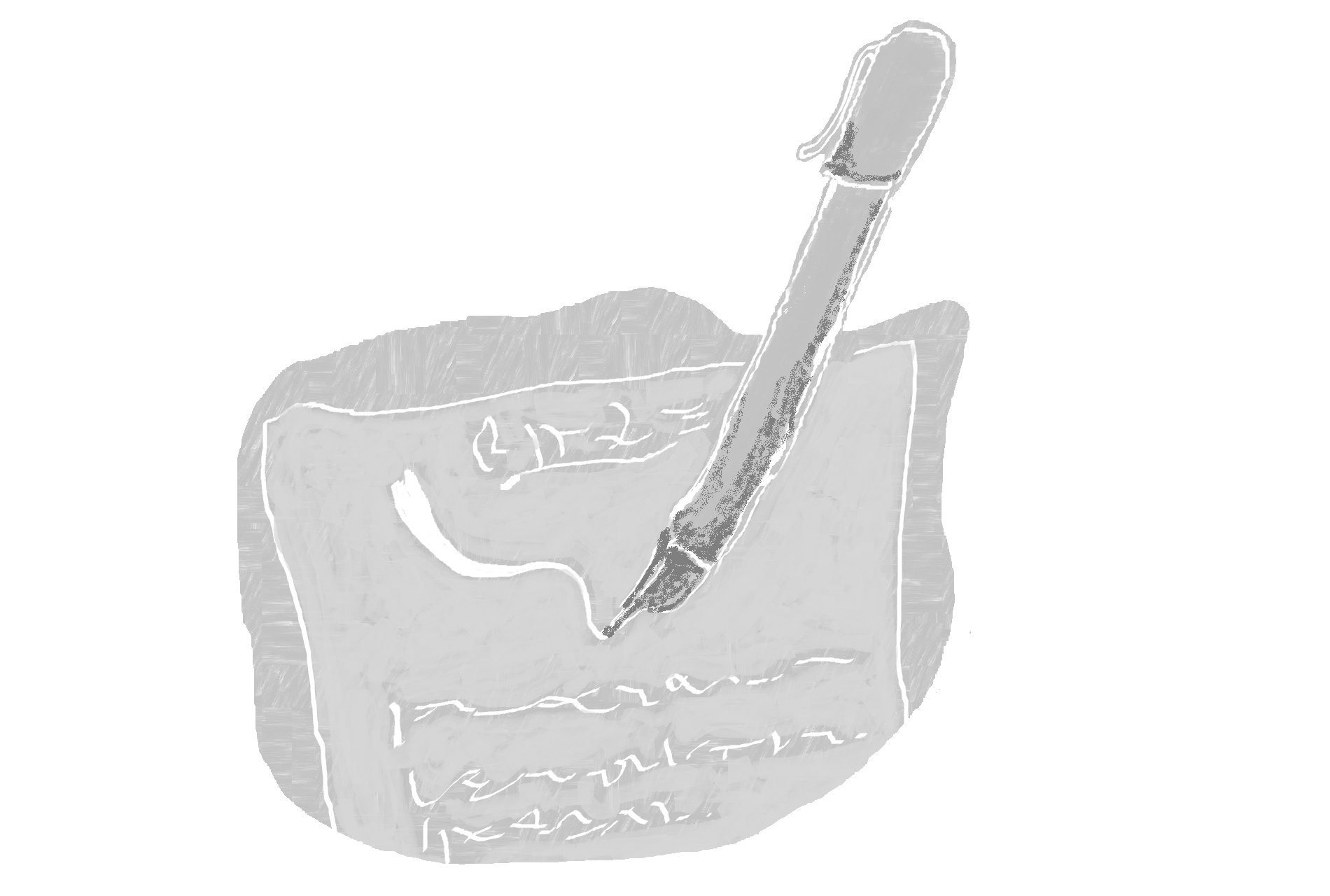 Letters
Editor: F Lennier. BA (hons) (Mrs)
Harbinger
15 September (by hand - manuscript has been transcribed by the editor)
[no salutation]
Not sure what this village coming to these days. Fed up with if reelly, all about these woman with big mouths. Called to a meeting for trustys every week and nothing to say there. Didn't have to have 'em meeting for thrity years and all went along with the paper. Dorin total dragon, some sort of city folk really not living like in a village.
So I like the Hrbinjer and its intresting. An Fran is doing a good job so she's still to keep doing it as far as I'm concerned. but my age - not worth it going to meeting each week talk about nothing. So not going to be trusty no more and you should vote for fran and that juliet woman (Jewish one - very nice) and Coreen even if she is a bit rude.
Megan [Kinear - Ed.]
---
To the Editor
16 September (by Post)
Dear Sir/Madam,
You may recall I wrote to you on behalf of the BBC in December last year concerning the filming of Queen and Countr-E. I am writing again to thank the members of the village for the warm welcome we received during filming and subsequently (including invitations for the cast to a village party in February).
We have at no time felt unwelcome and really enjoyed visiting your charming village. I hope, on behalf of the BBC, that you are enjoying the series which is currently being aired including the additional profile which Tileberry will receive. Many film locations have subsequently been able to cash in on tourist revenue.
I would be grateful if you could publish this letter in your magazine such that the local residents will recieve our grateful thanks.
Yours faithfully
Teri Dickson
(Assistant director Queen and Countr-E)
---
The Editor, Tilebury 'Harbinger'
21 September (Scan attached to email)
Dear Madam,
I am writing again on behalf of our clients Miss D Davies, Mrs Corkerham and additionally Mrs Christina Collett. I would be grateful if you were to publish this letter to inform the Residents (voters) of Tilebury of our clients' views on certain key matters ahead of the Trustee election on 2 October 2015.
Firstly this is to confirm that Mrs Collett has also agreed to stand as a trustee for the Tilebury Newspaper Trust. Together our three clients are seeking election on the same manifesto and together will be able to deliver real change.
Secondly the Residents should be aware that despite Miss D Davies's recent election as trustee, you as chair and editor have acted contrary to the Trust obligations by thwarting the proper consideration and examination of newspaper policy and the use of its assets.
Thirdly, your continued policy of publishing defamatory and scandalous material to the detriment of proper journalism and public interest issues has caused substantial disquiet and alienation amongst the voters. The author (although not a Resident) has personally attended a number of functions in the village to explain the legal basis of the Newspaper trust and has been overwhelmed with interest in this topic and anger at the current approach being taken.
For all those Residents who share these concerns, our clients are very keen to encourage you to vote and to bring in a new editorial team before Christmas. [manifestos are published in the Trust section. Read them and make up your own mind - Ed.]
Yours faithfully,
Morton Flix LLP (Contact Felicity Nuttall)
---
Articles from other months are linked from the side bar.
Please address all communications for the attention of The Editor, The Mews Office, Market street.
We have a box at the post office for ideas and notes.