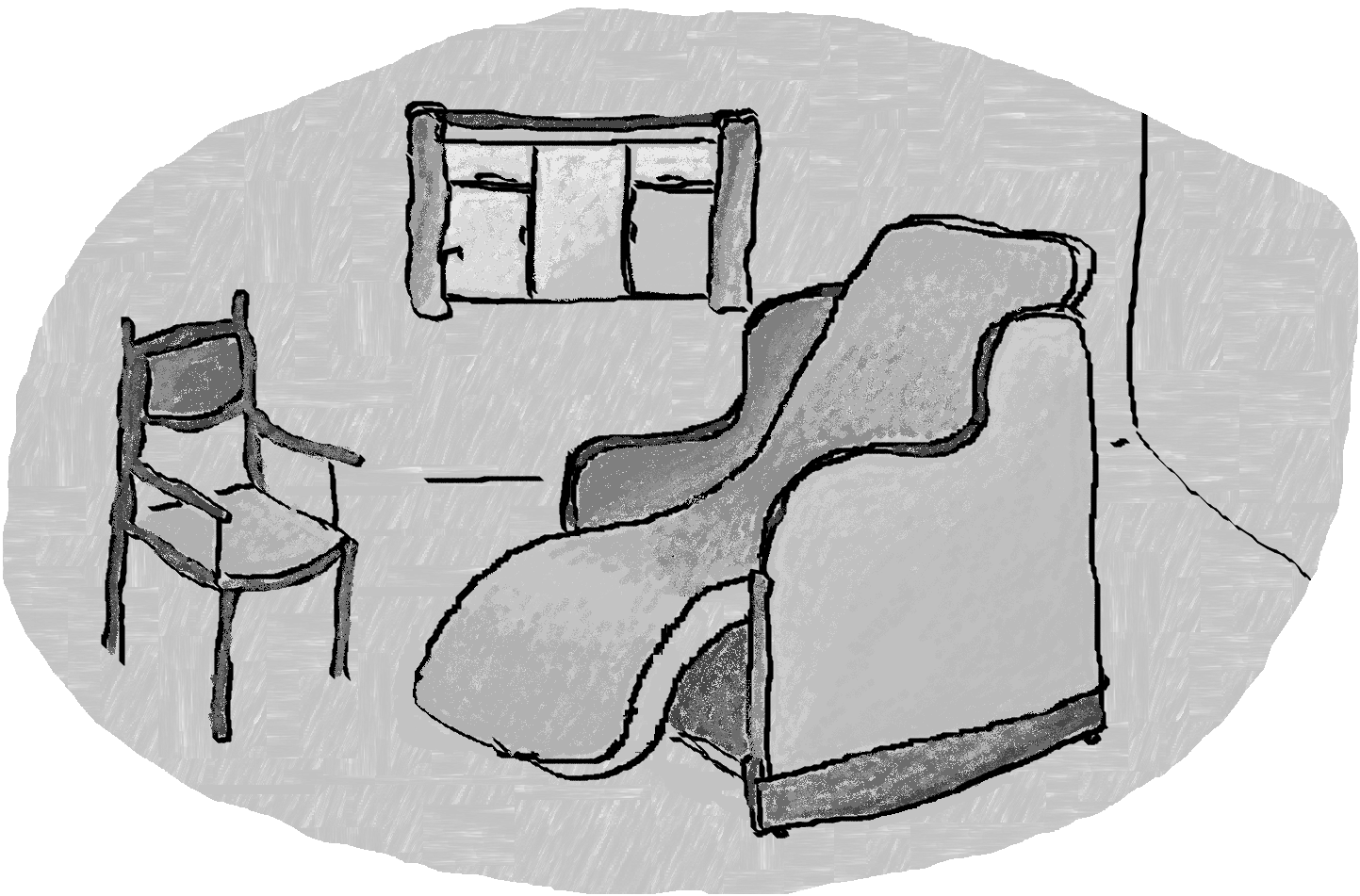 How to - the Handywoman's diary.
Kimberley King (No job too easy - quick, sympathetic and effective maintenance and repairs)
1 March
You can do it - Gutters.
Gutters can be a right pain. 'Specially in a Village as loads of our houses is built in a period way and you aren't allowed to change things very easy. Not the way they look anyway. But anyway - when they start to sag or drip you need to do something urgent.
Problems
Basically - if you raise your eyes towards heaven, you'll see loads of problems with gutters. Some houses don't have them, thatch for instance - then you need to make sure the water's being thrown far enough away and isn't draining through the reeds.
Otherwise it might be rotting fascia boards, loose gutter supports, rust-holes in the downpipe, distorted runs around walls that aren't straight or drips coming down from blockages. Hoppers are a particular problem.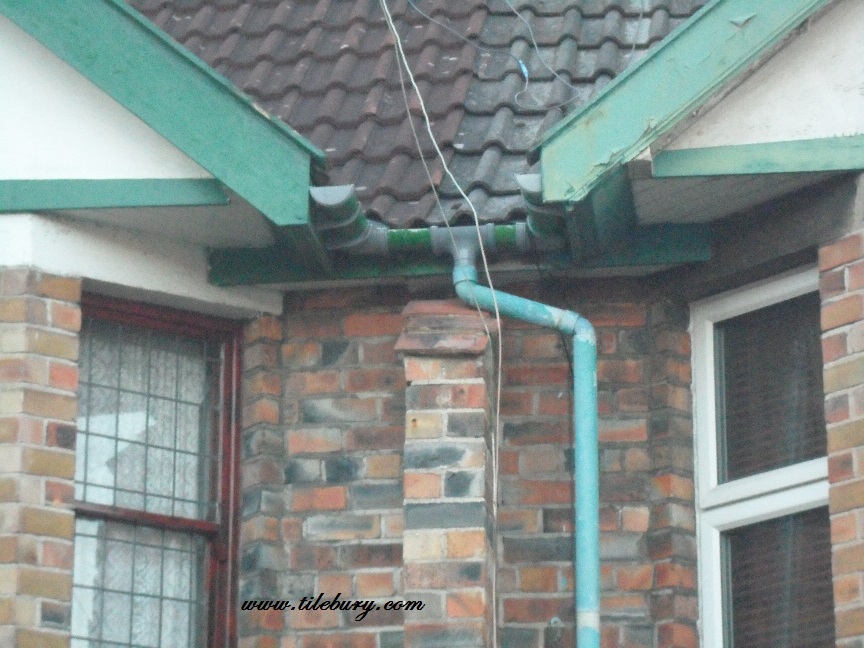 I said that to my client when we were doing the fence-posts and she told me that hoppers were a real problem for her. She asked if I could sort them out and so I took a look round the vicarage to see what I could see - tip here: get a little pair of binoculars - any outdoor shop'll do them - you can see virtually everything without needing the ladder out.
Turns out she didn't have any hoppers. "Sorry Kim, I thought you meant rabbits. They dig up my flower-patch. Can you sort out rabbits". Well I can't - that's for someone with a gun I'd have thought. Not going to spend my afternoons chasing bunnies around a field and my hips is too big to go diving down the holes after them.
But I did see that my kind client was suffering from - the most common problem of all in town - have a look yourself, ten to one you've got this. She had a small forest growing out her gutters.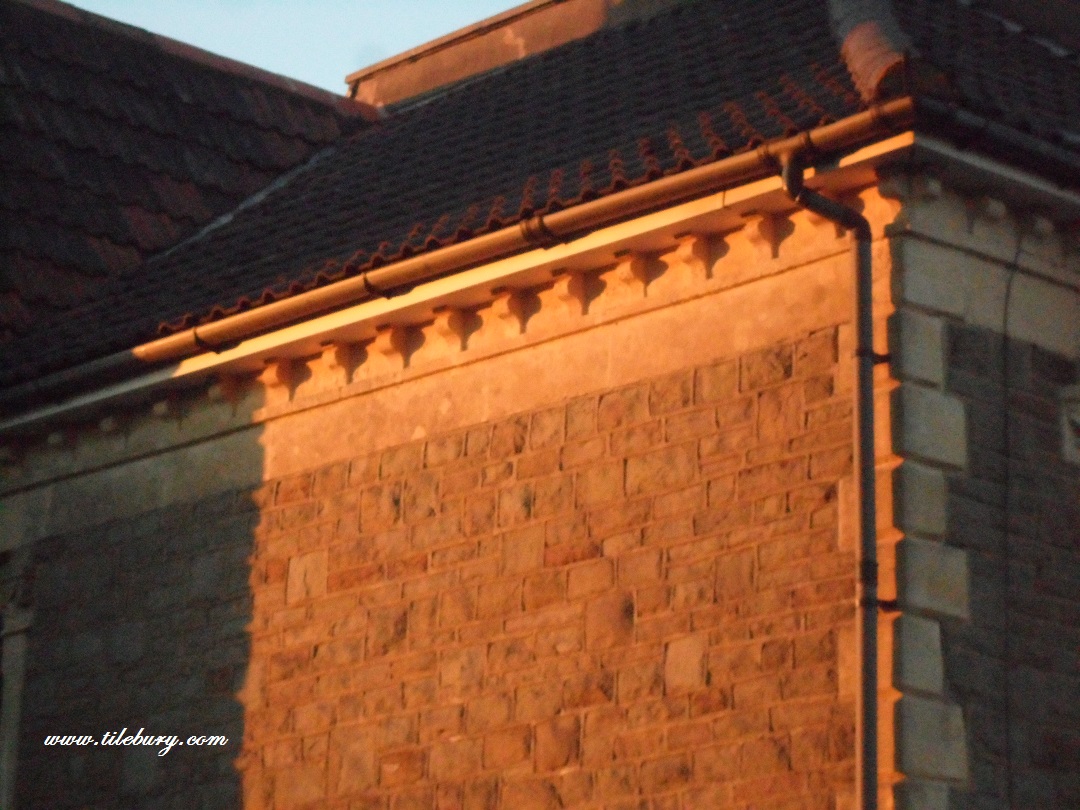 So you have to get up there and clear it out. Here's how you do it:
Clearing plants out of Gutters
Planning. You'll need a ladder. Obvious that. Tip one - The ladder MUST be higher than the gutter. A whole metre - that's four rungs - higher.
And then you need to rest the ladder against something. Less obvious is that loads of places you can't rest the ladder anywhere easily. So you can get something called a stand-off which pushes you away from the wall and you don't have to rest the ladder on the gutter or the roof.
Some people also get a belt clip to fix themselves to the ladder. Up to you.
Definitely a bucket - don't just chuck the stuff down, you'll hit the person who's holding the ladder for you.
And key point, boring 'though it is, you MUST never reach further than your arms's length. Never reach or stretch. And never try to push anything down the pipe or the hopper. It's all gotta go in the bucket. That means it's up the ladder, twenty seconds work, down the ladder, move it six foot and up the ladder again. Takes a while.
When you're done you might fit mesh over the top to stop it happening again - but that's a big job and sometimes not possible if you've got old designs - look at the material of your gutters and the shape to buy the right mesh. Often they're ornamental or "OGEE." Otherwise you're done.
Easy A? Provided you've a head for heights.
A willing client and some fairy cakes to die for.
Well we did this job together as well - my client and me. She held the ladder and kept me entertained. She kept saying how impressed she was by the muscles in my legs as I ran up and down the ladder.
Well - then she had a really nice surprise for me when we'd done. Fairy cakes but guess what - she'd put my name on them in pink icing. I felt really special. Thanks!
That was a great way to spend the saturday before valentine's. Better than the valentine blind-date the next day anyway. I don't want to use this column for things which don't deal with handy-work, but I'd prefer it if people were a bit more fair. We're all born the way we are.
Articles from other months are linked from the side bar.
Please address all communications for the attention of The Editor, The Mews Office, Market street.
We have a box at the post office for ideas and notes.